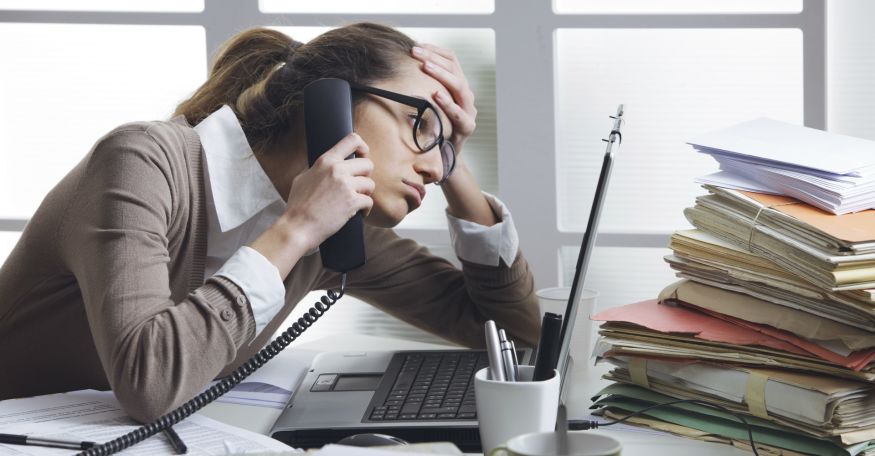 The workplace can be a difficult environment and for many it can have an adverse effect on their mental health. In recent years, stress at work has been the number one factor for workplace absences. While businesses are slowly introducing mental health training and policies to help those inflicted by stress, it can be beneficial to know how to manage your stress at work.
What exactly causes stress in work?
Well there can be a number of factors that cause stress in the workplace and being aware of them may help you tackle your own personal situation head on. Common causes of stress at work include:
Excessive or heavy workloads
Boring work that doesn't engage you
Lack of support from colleagues or management
Not being paid enough by your employer
Little opportunity to progress within the business
Demanding performance expectations
So what can you do to manage your stress in the workplace?
Well, first of all, it may help to understand what is actually stressing you out. Track your stressors over a period of time, say two or three weeks, and note it down. Knowing what aggravates you is a key step in finding a solution to the problem. You may notice patterns or certain activities are the cause.
Once you've done this, talk to someone. Explain to a manager or colleague that you are feeling stressed and explain the cause. See if you can find a way to alleviate these stressful activities or patterns together. Many companies may be able to reasonably adjust your routine and work.
Another important thing is to create boundaries. A lot of us constantly check our emails and answer calls outside of the office, especially if we're self-employed. Be clear with colleagues, employers and clients that you are entitled to your personal time. And tell your boss that you can't always do overtime!
At the same time, think about how you have been handling stress, especially outside of the workplace. Do you turn to alcohol or comfort food? Consider whether that's actually helping. Instead, find positive ways to relieve stress. Cook a healthy dinner or go for a long walk. You'll feel better from it than burying your head in a pizza or downing another beer.
Put this to the test and you will see a marked improvement in yourself. It's not hard to manage stress in work – you just need to know how.
Our online hub offers plenty of positive activities that can help you relieve stress. Search now by the condition stress and postcode.