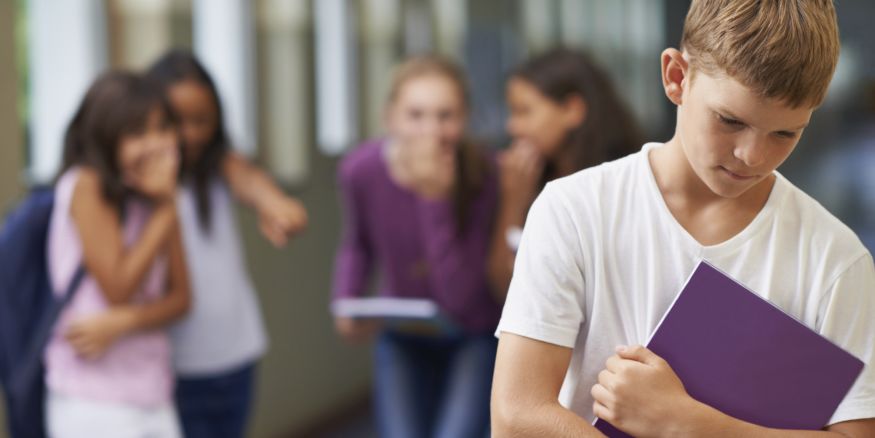 For most of us, the feeling of acceptance is an important part of life. Nobody wants to feel left out or looked down upon by others. Nobody wishes to feel that they are odd or don't belong in society. Nobody wants to feel less than others.
These are feelings and experiences that are faced everyday by the LGBTQ community. LGBTQ youth that identify as gay, lesbian, bisexual, transgendered or questioning are especially faced with hurtful comments, unwelcoming situations, and constant bullying just for being different.
LGBT young people also face discrimination through homophobia and transphobia on a day-to-day basis. A lot of this discrimination can come from rejection by friends or family who don't understand or are unwilling to understand that it's okay to be different.
As a result, LGBTQ youth are at risk of facing serious mental health concerns as they grow older. These health concerns can include depression, anxiety, and suicidal feelings. It can affect their self-esteem and confidence, hampering development in education or in the workplace.
If you're a young person that identifies as LGBTQ, don't worry, there is a lot of support available for you in the UK. This great Mind article covers some of the personal experiences that people in the LGBTQ community have faced. In it they discuss their own battles with mental health and how mental health services have improved their wellbeing.
One of the best ways LGBTQ youth with mental health concerns can improve their personal wellbeing and thoughts is through interaction with other individuals in the same situation. In Cheshire, The Proud Trust runs Phoenix, which is aimed at young LGBTQ people between the ages of 13 and 19. It runs at Ellesmere Port, Northwich, Chester, and Winsford on a bi-weekly rota for each venue.
Check times and dates for this fantastic LGBT community group.
If you run a mental health service or support group for the LGBTQ community, get in touch today and we will add you onto our hub!