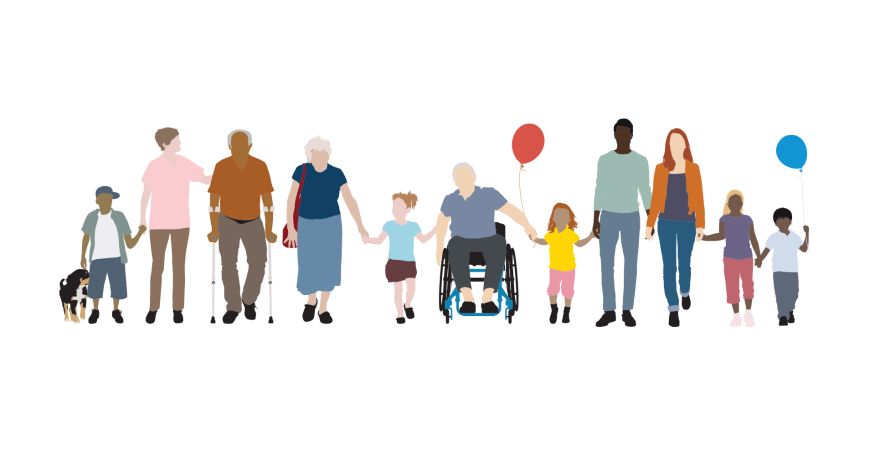 We all have an important part to play in improving mental health in Cheshire. After all, it is for own benefit as well as that of our friends, family, employees, co-workers, students, neighbours and so forth.
It isn't particularly difficult and we should all find a way to promote positive wellbeing in our local communities. We've been having a think about how we can all do this, and this is what we've come up with!
Learn more about mental health
Knowledge is everything. We can help ourselves and each other by educating ourselves about mental health, both the good and the bad. Having a better understanding of what mental health is, especially ill mental health conditions, will help us better when confronted with it.
You can find plenty of online resources on our website. After you have done your initial search on the homepage by 'Condition' and your 'Postcode', click General Resources underneath the heading 'Online Support & information'. This will provide you with online information about that condition, plus additional virtual support.
Talk about mental health
One of the biggest problems we have as a society is that we are too afraid to talk about mental health. It has too many negative connotations. Sometimes we're embarrassed or uncertain. But the truth is the more we talk about mental health and wellbeing, the less stigmatised it is.
So sit down with your family or friends, and broach the subject. Especially if you have children, take the time to talk about mental health and how 'it's okay to not be okay'. Once we begin to accept that ill mental health is something we all face, the sooner things will improve.
Get involved
So many people are running community groups aimed at improving mental health in Cheshire. There are art classes, gardening days, dance groups and more that all focus on positive wellbeing. You can find many of these services just by doing a search on our website.
Of course, these groups need volunteers and support. Search locally and find a group that you want to get involved in. Alternatively, if you're a bit more ambitious or can't find the right support, why not start your own group? Just remember to let us know so we can add it our site!
Lastly, we ask that you share our website.
YouinMind.org is here to help people that need help for mental health in Cheshire. If more people visit our site, they can find local mental health services that could make them feel better.
And wouldn't that be a wonderful thing?