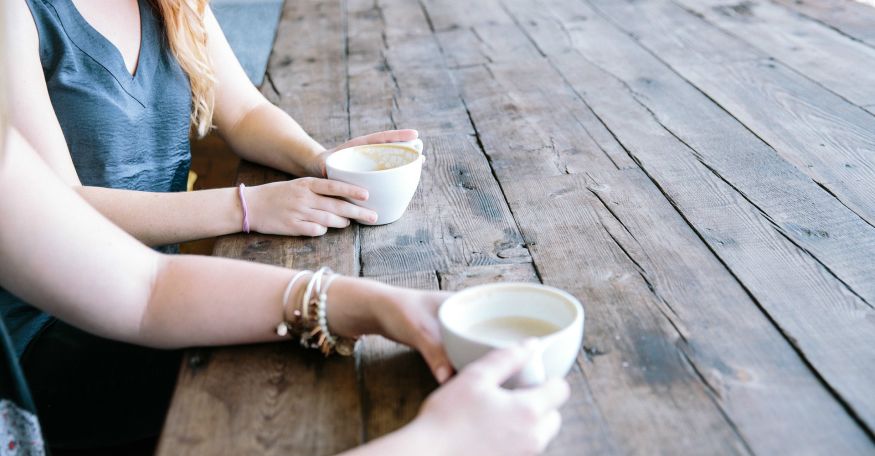 This week, we are featuring a special guest blog from Motherwell Cheshire's CEO, Kate Blakemore, as she shares her views on the benefits of peer support.
You can't underestimate the impact of someone saying "I feel like that too" or "I have been in your shoes". When life throws challenges at us, it can be easy to think that we are alone and that no-one else would understand what we are facing.
But the truth is, if you can find the courage to open up and share your feelings within a trusted group, it can be surprising how similar people's experiences are. Peer support groups exist for a number of different mental health issues including depression, addiction and bereavement.
They are a powerful resource to help support people and take away those feelings of loneliness and isolation. Whilst each individual may have had different experiences which led to their health issues, the bond that is formed within a peer group is invaluable. The group dynamic offers a deeper level of empathy than someone might get from talking one-on-one. Plus, that shared experience of listening to one another really helps to work towards an individual's wellbeing and recovery.
Whilst the language of peer support is relatively new in the UK, in practice self-help groups and mutual support has been around for many years. In Canada and the USA, peer support in its various forms has been a widely recognised and utilised resource that has been developing since the 1960s. Research has shown that peer-run self-help groups result in decreased hospitalisation, larger social support networks and enhanced self-esteem and confidence.
At Motherwell Cheshire, we run a variety of peer support groups for all women on the mothering journey and women who have suffered loss so that they can meet, share their experiences and access support. Find out more about our peer support groups at www.motherwellcheshirecio.com