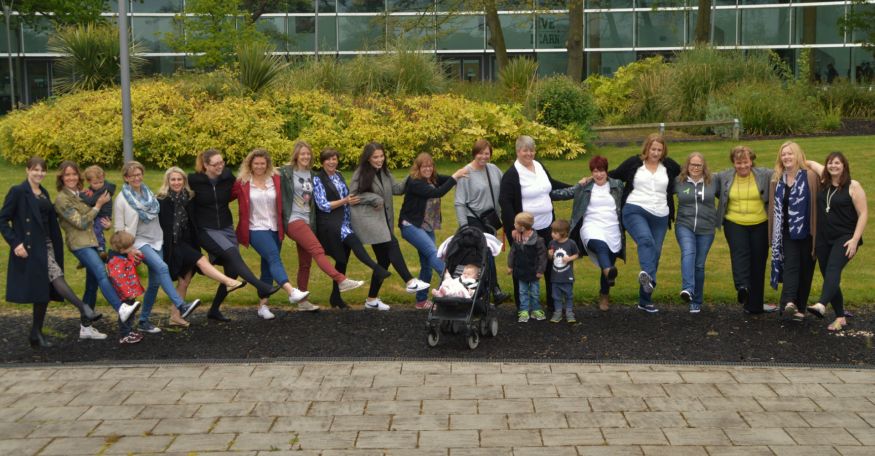 Years ago, people knew their neighbours, they looked out for one another and families would largely stay close to one another; employment was found locally and there was community rather than commutes.
At Motherwell Cheshire we are passionate about re-creating that sense of community with the women that we work with. We know our local area inside out and know what services exist to help people, as well as knowing how to access them. Sometimes it is only when a woman gets pregnant that they start to understand what support exists in their community. Maybe they work outside of the area or they have recently moved. Becoming a mother can unlock a whole new world of support through local services such as ante-natal classes or mother and baby groups.
As well as peer support, friendships can form. Nowadays the online world is such that people can make 'friends' with people all over the world but nothing beats the feeling of sharing a cuppa and a natter with someone face to face, especially when that person is also facing similar issues and experiences. I established Motherwell to serve the needs of the local community and because I knew that the communities of Crewe and Winsford needed the services we could provide.
Understanding the local area and its people is what keeps charities like ours relevant. Of course, national charities are great too, especially with the wealth of support they provide to people online, with many also offering financial support to local charities. To me nothing beats localised care and the understanding that comes from getting to know what people need and want. Volunteers come from the local communities and they keep in touch with clients. They can make referrals and offer a friendly face to someone who might be feeling down.
It can be surprising how many charitable groups and services exist to support you in your local area. I recommend visiting the website YouinMind.org to find out what's available.