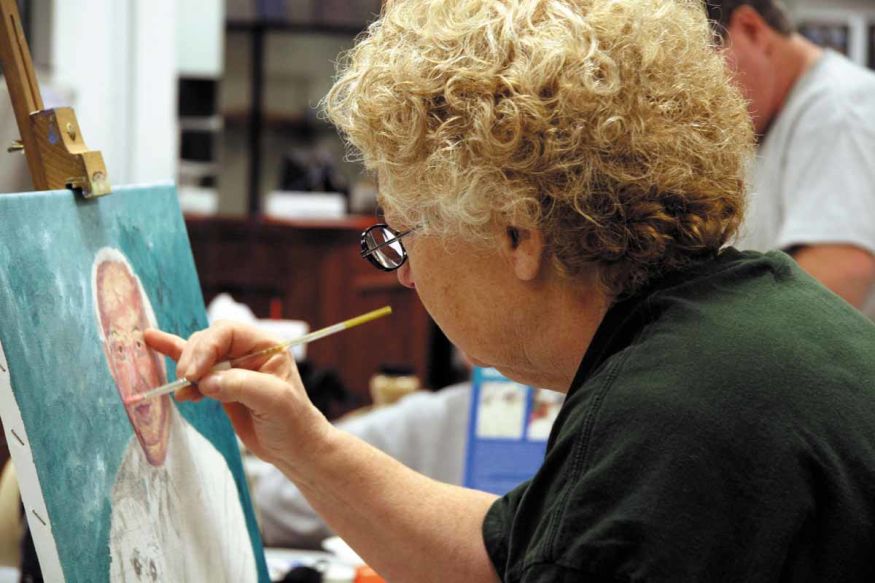 Today (Thursday, March 14th) is International Social Prescribing Day. But do you know what social prescribing actually is?
You may have heard about social prescribing in the news recently. It has been mentioned quite frequently in discussions about health, and in particular about mental health.
Social prescribing is the ability for primary care professionals, like GPs and nurses, to refer patients to non-clinical services in the local community. That's why it is also known as a community referral.
The idea behind it is that our health is often determined by social and economic factors, and that we need to address these factors away from clinical treatments like medication or a hospital stay.
For instance, someone experiencing stress or depression may be recommended to join an art class. Or, if their mental health concerns were caused by financial problems, they may be connected with a financial support team.
There's no question that social prescribing will play an important part in the future of mental health support services. In January, the NHS approved plans to support over 1,000 social prescribing workers by April 2021. And last year the Health Secretary said that the NHS should expand further social prescribing initiatives.
Even our founder Kate Carney has weighed in on her thoughts about social prescribing.
And we agree. Our work at YouinMind.org is all about connecting you to mental health services in the local community. Perhaps you want to join a sports group to improve your mindfulness. Maybe you feel a peer support group will help you understand your feelings. It's about what works for you.
That's why we are celebrating International Social Prescribing Day. We want to look beyond medication as a solution for mental ill-health. Instead, we want to help you explore all avenues to a better mental wellbeing.
Why not start today? Our mental health online directory is here to help you locate local mental health support services in Cheshire. Take a positive step to empowerment here.